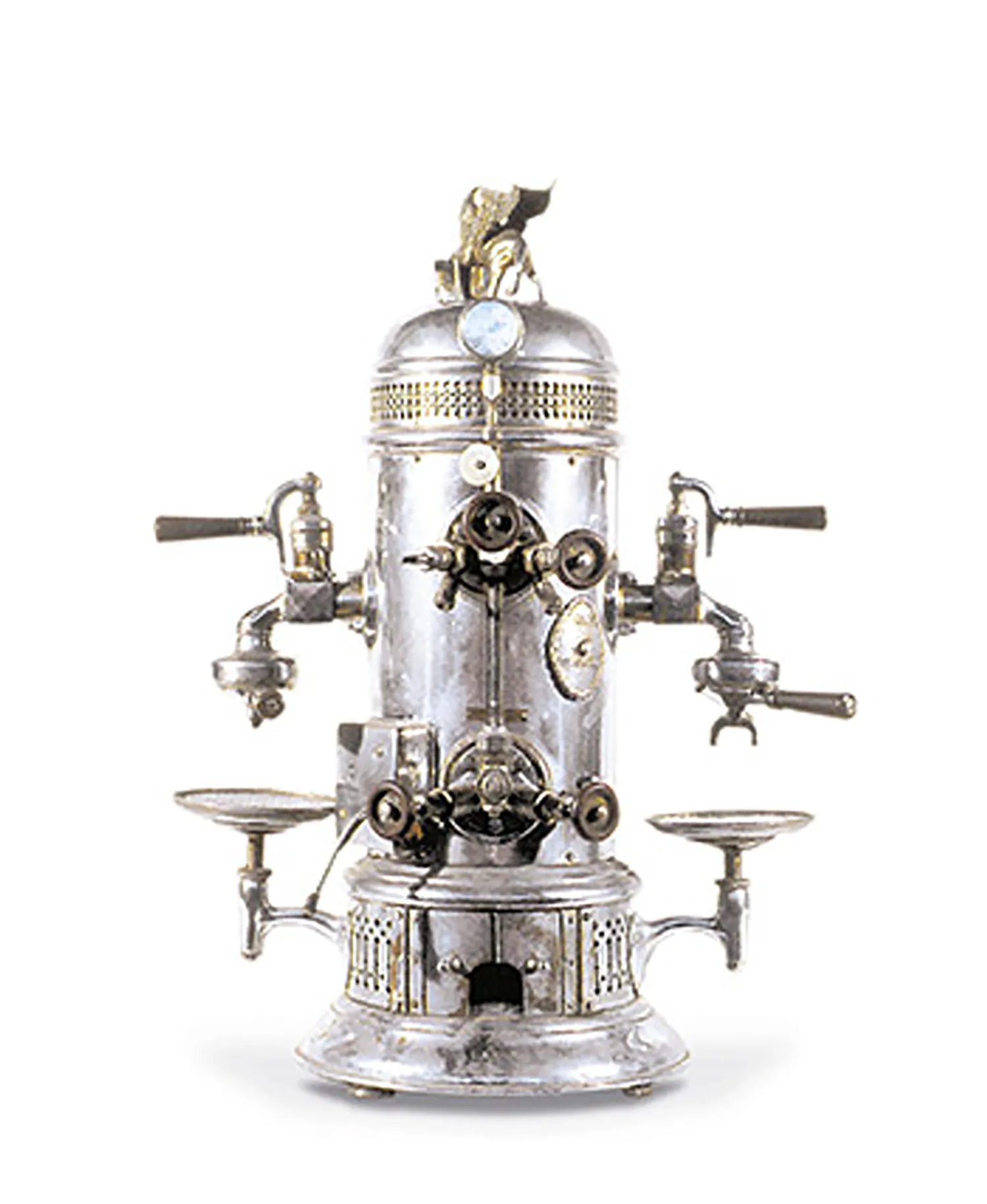 COLUMN MACHINE
2 groups – 15 litres
In the early 1920s, Giovanni Battista and Francesco Romanut started producing machines under their own brand name (La San Marco) in Viale S. Daniele 12B in Udine.
This 1920 model is an espresso coffee machine with steam operation and dual heating power (electric/gas). At the end and on the body of the cylindrical casing, the model has fine fittings reproducing a lion of St. Mark, the emblem of the city of Venice.