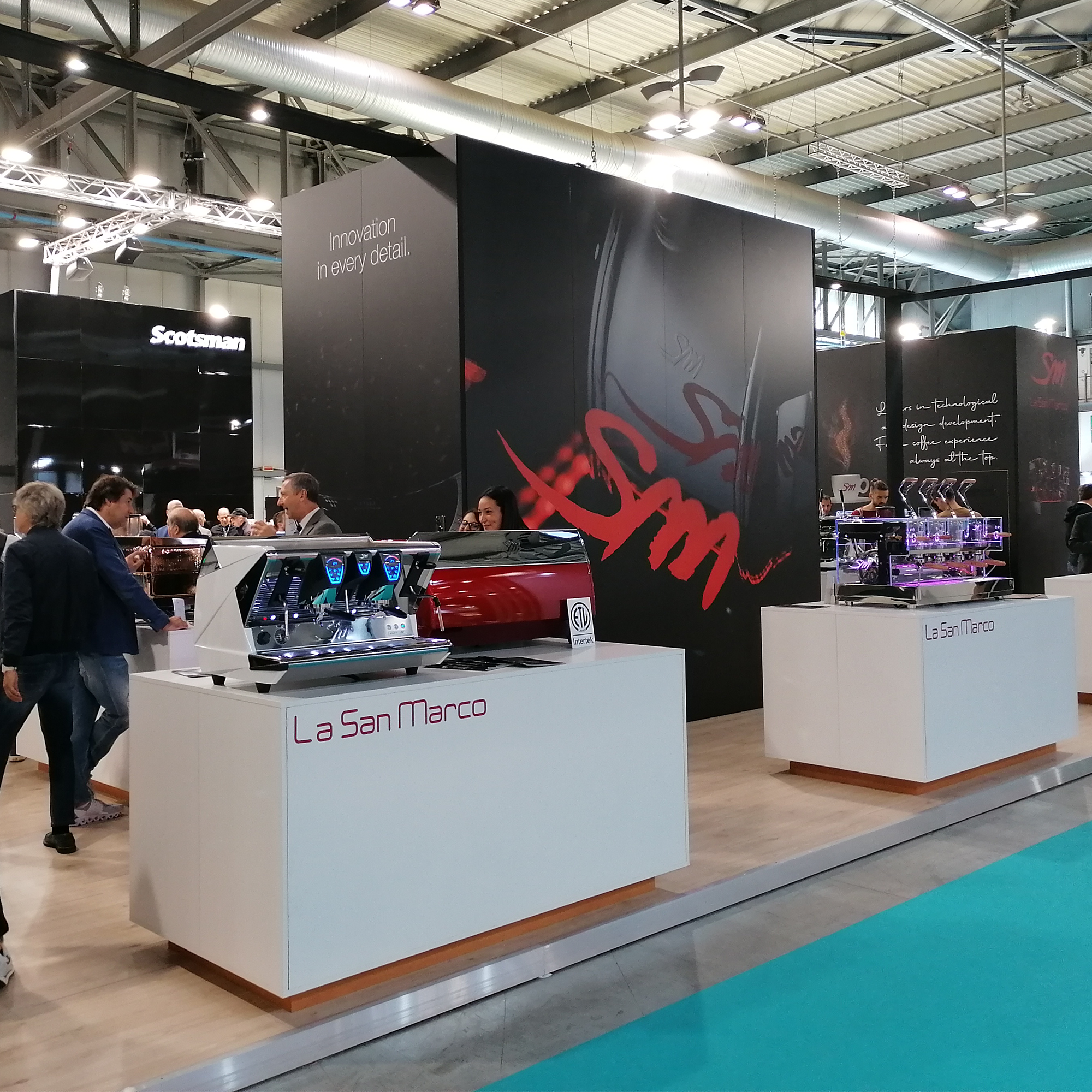 La San Marco was proud to participate in Host Milano 2023, an internationally resonant trade fair dedicated to the restaurant and hospitality industry. This event provided an exceptional opportunity to connect industry professionals, explore emerging trends, and offer interesting insights for their evaluation.
A highlight were the two unmissable La San Marco Masterclasses that captured the attention of the audience in attendance:
Masterclass 1 – Leverage Experience In this session, participants had the unique opportunity to discover the world of leverage. Experts such as Andrej Godina, Mauro Illiano, and Francesco Costanzo shared their knowledge on the technology and evolution of lever mining, the peculiarities of lever mining, and the art of lever mining. The Masterclass, which lasted about 45 minutes, also included tastings led by experts such as Costanzo, Cernecca and Sai Crescente.
Masterclass 2 – D.Sensory Experience The second Masterclass was an immersion in the technology of D. machines with a focus on barista-adjustable parameters. Experts Mauro Illiano, Andrej Godina and Francesco Costanzo covered topics such as temperature and pressure management, the impact of pressure and temperature on coffee flavor and the expert use of D machines. This session, which lasted about 45 minutes, was also enhanced by tastings led by Costanzo, Godina and Illiano.
The first day at the fair was extraordinary, with an influx of enthusiastic visitors interested in La San Marco products. Special thanks go to the members of Groupe SEB, who honored our booth with their visit.
Host Milano 2023 was an unprecedented experience, with visitors from all over the world sharing their passion for coffee and discovering La San Marco's latest innovations. This success was made possible thanks to the tireless efforts of the people working behind the scenes and the passionate participation of all visitors.
The two Masterclasses were a great success, with an engaged and interested audience that showed a keen interest in learning and discovering new perspectives on the world of coffee. Events like Host Milano represent an extraordinary opportunity to share experiences, learn together and strengthen our passion for coffee. San Marco looks forward to continuing this journey with you and eagerly anticipates upcoming opportunities to meet and learn more.